Would you like to meet a new friend? Search our members looking for friends right now -

Sign Up Member Login
Clothing Swap Party Plan + Punch Recipe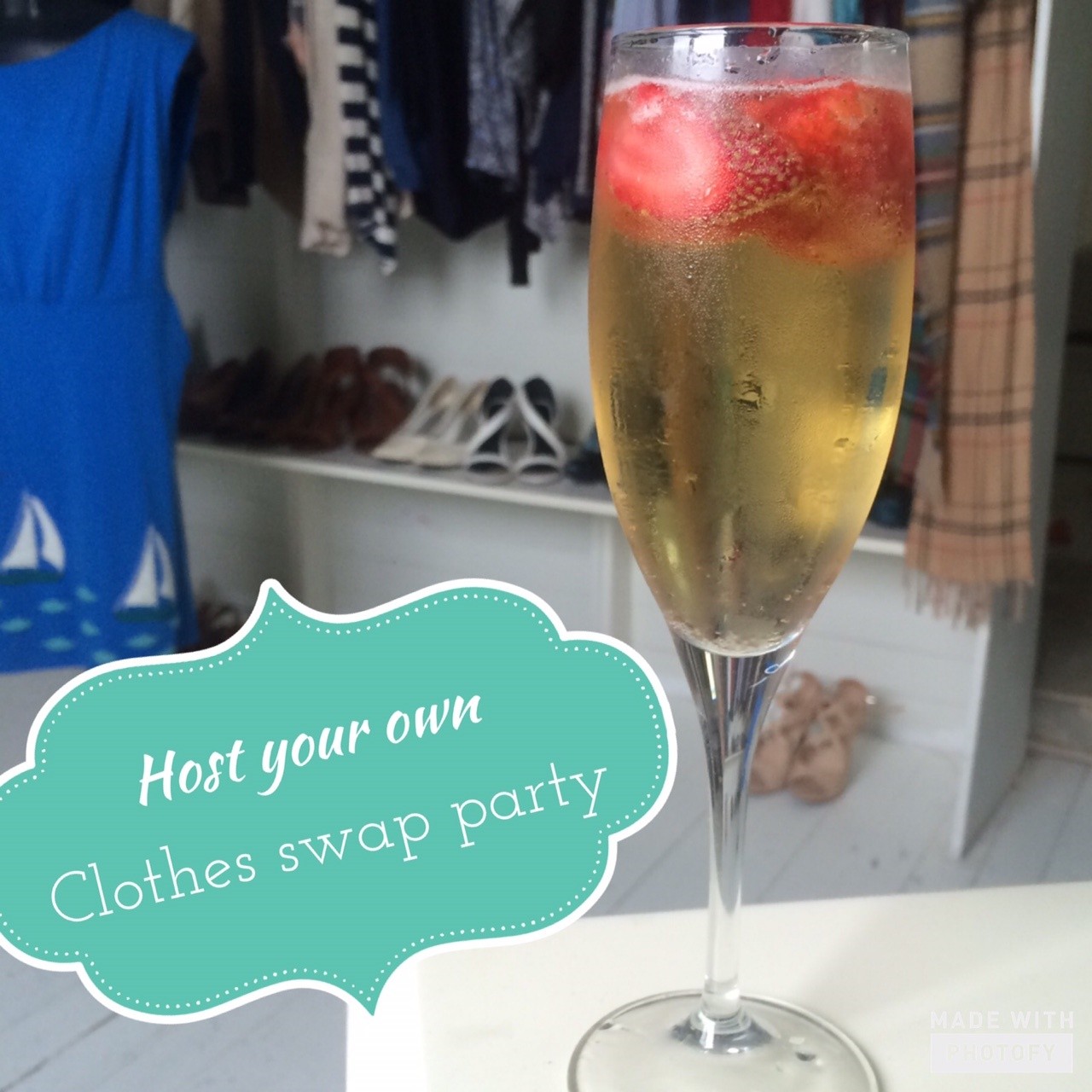 Here is a perfect activity for today's budget-minded world: host a clothing swap party with your friends!

Just because your designer top doesn't fit you right anymore, doesn't mean it has to be a total loss- why not trade it for your friend's leather skirt- the one she never wears.
It's so nice to organize your closet, and a good chance to get rid of clothes you just don't wear, clothes you bought and regretted, or, sadly, (sometimes happily!), clothing that no longer fits.

Everyone has these issues, so get the gang together and agree to bring all your unwanted clothes for a great exchange. You get the chance to gain new pieces for your wardrobe- new to you- for no cost.

It's a win-win! Here are our suggestions for pulling off a great clothing swap:
How to:

1. Invite as many friends as you can- the more clothes, the better! It's also a nice icebreaker if you want to introduce different friends to each other. You can find cute invitations online to make it extra special.

2. Set up a big space so that there's lots of room to put everyone's clothes on display. When guests arrive, you might want to let each guest display their clothes in her own spot.

3. Once everyone has arrived and set up, serve champagne punch, (it won't stain anything if it spills!) and let the swapping begin! Anything goes- shoes, jewelry, work clothes, party clothes, whatever! Allow everyone to swap between themselves. Money saving fun!

4. For food and drinks, a potluck of snacks is one great way to tie in to the community theme. Otherwise, a nice idea would be to go for some nice, light snacks, because no one wants to feel weighed down when they get new clothes! Tea or Iced tea, punch (recipe below), fruit and veggie platters, and lemon cupcakes is a nice balance of treats and eats.





Strawberry Champagne Punch

This one is easy and refreshing! You can play around with the portions and still it will turn out great!

1- extra large bottle of champagne or sparkling wine
1- bag of frozen strawberries
1 -2 litre bottle of ginger ale.

Mix all the ingredients together in a punch bowl and enjoy! Couldn't be easier!
By accepting you will be accessing a service provided by a third-party external to https://www.friendmatch.com/