---
What is FriendMatch?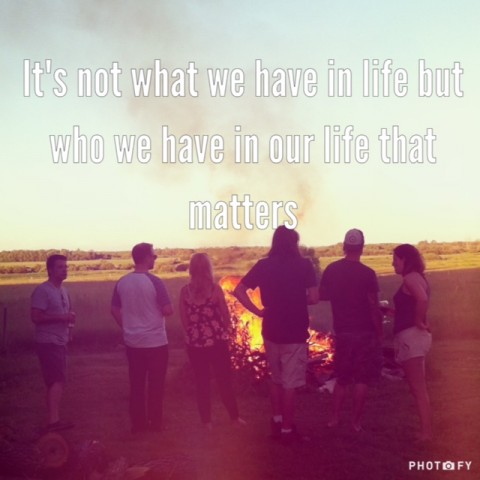 FriendMatch is a place online where you can go to meet new people and make new friends.
You might be interested in using FriendMatch to meet new friends who live near you, or you might be interested in using the service to meet and connect with interesting new friends with common interests from around the world.
FriendMatch works like a dating website, except that it is matchmaking for friends, not for dating. Start by searching for friends in your desired location, or search for a new friend by interests, such as "running" or "hobby chicken farming" in our Friend Search page.
If you see someone interesting, send them a message or a friend request.
It can take a few weeks to find a good FriendMatch, and we recommend sending several messages to several different friend possibilities for best results.
How much does FriendMatch cost?
FriendMatch is free to use - you can make as many friends as you want to and send as many messages as you want.
Our service is supported by advertisements, to create a free experience for our members.
We want to make it easier to make new friends for people around the world - if you have suggestions or feedback, please send it straight to us at This email address is being protected from spambots. You need JavaScript enabled to view it.
Is FriendMatch a dating site?
No, it's not a dating site. A lot of our members are happily married!
So please don't try to ask FriendMatch members out on dates.
They are on here just to find new friends and people to hang out with.
How can I use FriendMatch to meet new people or make a new friend?
Start by filling out your profile and including a photo, so that new friends can find you.





Next, use our "Search Friends" page to browse or search our members to see if the right friend is there waiting for you.
---> If you don't find someone during your search who might be a good fit for your next friend, then try using fewer search parameters at first.
3. Start a friendship by sending a message or a friendship request and introducing yourself. An easy way to do this is to say something about their profile.

---> Or just say what feels natural.
4. Use the FriendMatch messaging system to get to know each other.
5. If you are finding a good friend connection, you can also take the friendship off FriendMatch!
You can solidify your new friendship by meeting in person, or just keep your friendship online - the choice is yours!
Once you have met in person, naturally you might exchange contact information like phone numbers, email addresses, or connect on a social network such as Facebook.
Ta-da! You have made a new friend!
How Can I get more search results when looking for friends?
If you have trouble finding as many search results as you are hoping for, try using fewer search terms. Start with just one or two, then, after reviewing the results of your search, you can continue to add more search terms - keep going until you find exactly the types of friends you are looking for.
Help! I have not received my confirmation email!
The number one reason this happens is because it is in our spam, junkmail, or promotions box - please check there first!
If you still have not received it, please email our support team and we'll help to get you started!
Any tips for success with finding new friends?
Yes! 4 tips:
Complete your profile. It's not a dating site, so posting a nice picture isn't enough to cut it. Introduce yourself on your profile. Give other members an idea of what types of friends you are looking for.
---> Don't be one of those people who says, "Ask me to find out" in their "About Me" section. Boring!
2. Be patient. If the right friend isn't signed up yet in your area, wait and check again later. New members are signing up every day, so don't give up!
3. Be proactive. Search for friends using the browse and search tools. Send messages and introduce yourself. Approach several different people for best results, because not everyone will respond to every message. Being proactive is the fastest way to start making new friends – much faster than waiting for someone cool to approach you!
4. Be Safe. Please follow our safety guidelines and use common sense when meeting new people.
What happens after I make a new friend on FriendMatch?
Enjoy the friendship!
If you want to make another new friend, or add to your squad, come back to FriendMatch to meet more people.
Unlike a dating site, there is nothing wrong with going back to FriendMatch for more friends once you've made your first successful match!
If I don't like the experience, how can I delete my account?
Log into your account and navigate to, "view profile" from the bottom menu.
From your profile, select, "settings" and in the settings page, select, "remove account".
If you have trouble, simply email us at This email address is being protected from spambots. You need JavaScript enabled to view it. and we'll delete your account for you.
Why are people using FriendMatch?
We live in a fast-paced modern world. Maybe we keep so busy that we ran out of time to make new friends. Sometimes we move to a new location and need new friends in our area.
It's also fun and interesting to connect with new international friends from around the world. If you run a small farm in Vermont, U.S.A., wouldn't it be cool to compare farming methods with someone from Tuscany?
Imagine having a new friend to show you the best local spots next time you travel!
The Internet helps us to find all the things we need – groceries, dates, shopping, work – so why shouldn't it also help us to make new friends?
What kind of people are on FriendMatch?
All kinds!
FriendMatch members are men and women of all ages, and teens too.
FriendMatch members are from around the world – you can make a friend in your own neighbourhood or meet a new friend from a different country.
Is it safe to meet people online?
It is up to you to make it safe!
Yes, it is now commonplace for people to meet in person after meeting online.
But remember to follow these common sense rules before meeting someone new for the first time:
Tell someone else where you are going, who you are meeting, and when you'll be back.

Meet in a public place.

Protect your real identity until you can trust your new friend.

Don't let your new friend know where you live or work until you have built a trusting relationship.
What do I do if someone is spamming me or bugging me?
You can use the "report" button on their profile to report the member, or you can send an email directly to FriendMatch at: This email address is being protected from spambots. You need JavaScript enabled to view it.
You can also block the user so they can't contact you by choosing the block button on their profile.
If a user is threatening you it is best to contact your local police or authorities as well as report it to FriendMatch.
What do I do if someone is hitting on me?
Sometimes FriendMatch is like going to a social gathering. You're wearing your wedding ring, talking with your friends, and then some creep comes over and says, "Hey! Did it hurt? When you fell from heaven?" Or whatever pickup line. We try to make it really clear that FriendMatch is not meant for dating, but some people just don't get it!
You can use the "block" button to block and ignore this member, or you can use the "report" button on their profile to report the member if they are acting inappropriate, or you can send an email directly to FriendMatch at: This email address is being protected from spambots. You need JavaScript enabled to view it.
And you can ignore them.
Is there a FriendMatch App?
Not right now. FriendMatch is a website, but it is mobile optimized, so you can browse and enjoy FriendMatch from your phone.
The goal is to create an app in the future - please stay tuned!
I really like this idea but I wish some features were different. What should I do?
Thank you!
FriendMatch is still a work in progress. Join us on Facebook to share your ideas, or send them straight to us at This email address is being protected from spambots. You need JavaScript enabled to view it.